A holiday paradise for children.
Fun & Games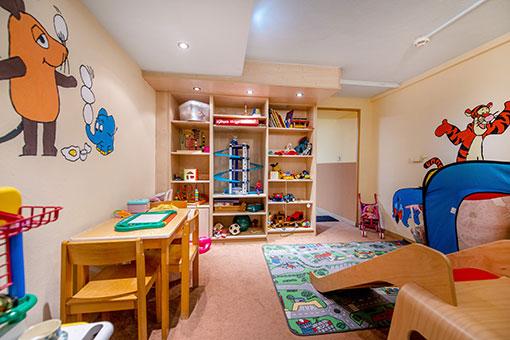 For the little ones
Indoor
In the basement of our hotel, we offer a small playroom with balls, chalk board, and other toys for younger children.
For the 'Bigger ones'
Indoor
The "bigger ones" can have fun next door with table tennis, a pool table and table-football. (pool and table football € 0,50 per game each).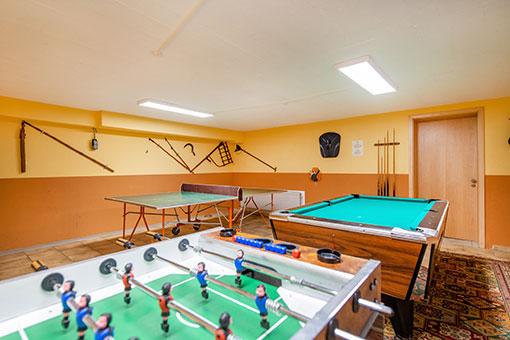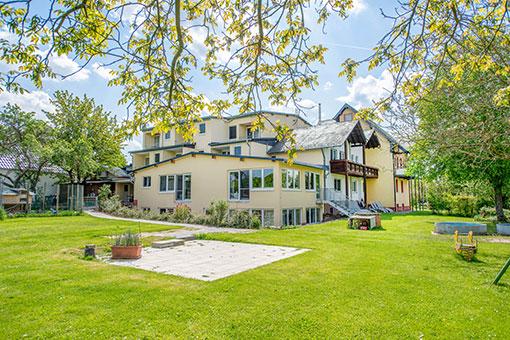 Our spacious playground
Outdoor
Outside, our spacious playground with slide, sand box, carousel, seesaw and climbing frame is ideal for letting off steam. The small fenched football pitch with goal is ideal for a small family tournament.
On our lawn, you can lie back and look at the hustle and bustle.
On warm summer days we are happy to fill one of the small pools with fresh spring water to spatter around in or cool your feet.
Play-Barn
Indoor
In our play-barn: At over 100 square meters, we offer our guests a little weather-independent indoor playground with slide, swings, climbing net and -wall, throwing cans plus plenty of straw to let off steam.
At the entry of the barn is our trampoline with a diameter of 4.20 meter. Not just for kids! You can also play a game of basketball there.
Near the stairs to the play-barn are pedal tractors, pedal cars and go-karts for children to play with.