Waldesblick Hotel & Restaurant
Discover tranquility and pure nature in the picturesque Hunsrück
Are you looking for a place where you can relax? With good food, nice hosts and great atmosphere and beautiful surroundings?
Enjoy close-to-nature experiences for unforgettable vacation moments. We have everything you need for a family getaway, a hiking trip, biker holiday or some much needed relaxation.
Excitement can be found at only 4 km in Mörsdorf. Get your adrenalin flowing with Germany's most beautiful suspension bridge. With a length of 360 m the Geierlay connects Mörsdorf to Sosberg. A challenge for the young and the young at heart.
With it's many hiking trails the region is a Paradise for hiking-enthousiasts. Directly in front of our hotel you can enter the traumschleife Dünnbach-Pfad.
Away from the main traffic arteries and not far from the romantic towns of Kastellaun, Cochem and Beilstein you will find our family-run four-star hotel. Our hotel can be found high in the Hunsrück, where there still is peace and quiet, the beautifull Mosel, the mysterious Loreley, castles and monestaries and of course the beautiful scenery.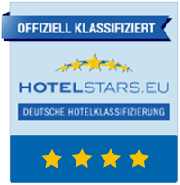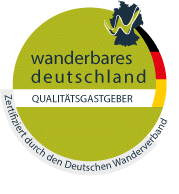 Our Woods and forests belong to the last pure landscapes of Germany, with amazing flora and fauna. In the meadows, fields and forests you can encounter rare animals like red kites, partridges, foxes, muffles and maybe even wildcats.
In conclusion: our hotel is the perfect startingpoint to discover our wonderful nature and culture!
We are looking forward to welcome you as our guests.
Welcome
your Familie Wendling