[{"keyword":"wandern im hunsrück","score":"good"}]
Hiking is getting ever more popular
Hking in the Hunsrück
With us in the Hunsrück you can have long hikes the way long hikes were intended.
With the Dünnbach path, which was opened in June 2015, you will find a great walking trail within 400 meters from our hotel.
Discover our nature while walking: no 'premium' hiking routes start from Lahr, so it is not unlikely that you will not meet another person for hours, in unity with nature, without meeting a soul.
The Geierlay
From October 3 2015 there is a new masterpiece in the region! In Mörsdorf, only 4 km from our hotel, the Geierlay,
Hiking tours from our hotel to the Geierlay are possible from 12 km ..
Whether you incorporate it in your day-long hike or you take only a one-way walk (you can park your car at the visitor-centre in Mörsdorf), this rope-suspension bridge is a Must-see!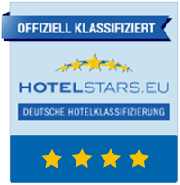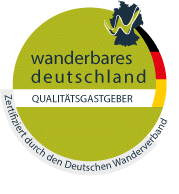 Some stages of the Saar-Hunsrück-Steig and the Moselsteig can be hiked in the area.
The Hunsrück, the Moselle and also the Eifel offer a wide range of themed- and premium hiking trails. With numerous gorgeous heights and valleys, the region offers something for everyone – from simple to very demanding tours, hiking hearts beat faster.
We have made a small selection of hiking routes near to us.
Indication (..km) refers to the distance from the hotel by car.
By decision of the Regional Court of Hamburg of 12 May 1998 , we are obliged to point out explicitly that we are not responsible for the content of linked pages.